Technical Article => Business =>

Business
Baidu may withdraw from NASDAQ
---
Baidu, the search engine giant in China, may withdraw from NASDAQ some day and then get re-listed on A-shares market in China. This message is conveyed by Robin Li, CEO of Baidu, on a Wednesday(Beijing time) interview.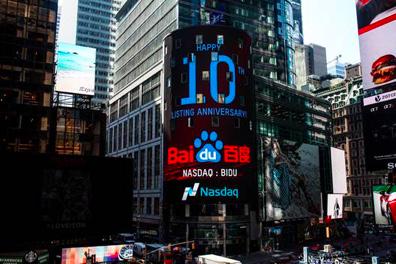 Baidu is now investing heavily on O2O(Online to Offline) service as it is an emerging market where all Internet giants in China are diving in. In addition to its own O2O products, which include delivery service Waimai and deals site Nuomi, it has invested in a number of other O2O startups. The most famous is obviously Uber, but there are plenty of others. For example, Baidu was recently the lead investor on a US$100 million funding round for O2O laundry service Edaixi.
But the American investors seem don't buy this concept. They either don't understand this concept or they are not convinced by this concept. O2O is not so popular in US today, lots of service are either offline or online, they don't combine he advantages of offline and online. This may be the reason why American investors don't buy it. In contrast, O2O now extends to almost every field in the society, you can book cars, order breakfast, but tickets, buy stuff at online supermarkets all through online service and then get them delivered offline.
"Someday I will choose to leave US market if I find there is no hope to convince the US market to recognize the value of O2O and at the same time Chinese investors truely understand our business, " said by Robin Li.
RELATED
---
0

COMMENT
---
---