Technical Article => Business =>

Google
When will Google be back to China?
---
There will be news about Google returning back to China every now and then since the search giant left China in 2010. Every sign of change about Google in China will give people big hope on its return. But Chinese are still waiting for the dream to become true though nothing real happen until now.
On Thursday, it seems there is "proof" again that Google is going back to China. In the morning, many Chinese noticed that the official Google China weibo(China's Twitter) account uploaded a photo with the new Google logo standing in front of Google China building in Beijing and a message said "Good morning, Beijing".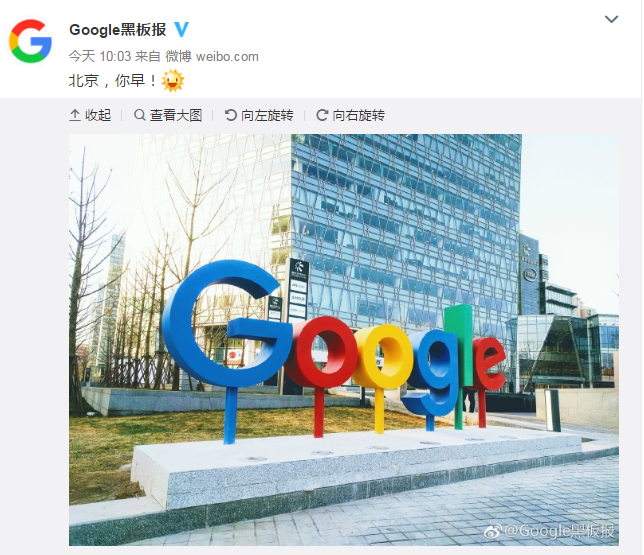 This new Tweet attracted lots of attention from people since this new logo was not there before and it showed up just recently. This gives a message to people that Google is still in China. Until now, there is no comment on this new change from Google. And just a couple of days ago, Baidu, the largest search engine in China, had experienced a half an hour service down. Hence lots of Chinese are missing Google heavily.
When will Google be back to China? Hope this day will not be that far.
RELATED
---
0

COMMENT
---
---