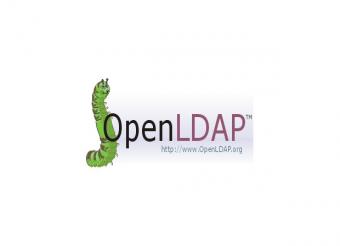 OpenLDAP is an open source project which is intended to provide some commercial-grade, fully featured applications and development tools based on the well known Light-weight Directory Access Protocol(LDAP). Hence corporations which want to manage their user and group information can freely use these tools. OpenLDAP provides ldap servers, ldap clients and corresponding tools to work on LDAP. The LDAP server is called slapd(Stand-alone LDAP daemon). And it would serve as the server whi...
RECENT TOPICS
---
As programmers, you may have spent plenty of time on learning different skills or technologies. To practice them, you may have created some weekend projects which would not take your too long while implementing something you find interesting. So what's yours? What technology have you used?
On 12 September, China's eCommerce giant Alibaba fired a few employees for ordering mooncakes intended for internal employees by "cheating". The background of this incident is that Alibaba developed a mooncake ordering system open to internal employee just before the Chinese Mid-Autumn festival(15 September). Knowing about this news, 4 Alibaba security engineers and 1 Aliyun(Alibaba Cloud) engineer wrote some script to help order the mooncake automatically. When the system was open, the script started to work and ordered a total of 124 boxes of mooncakes. After this happened, the management team had a conversation with the 5 employees and fired them a few hours later because the management team thought their behavior violated Alibaba's value(honest, fair play). However, the engineers get fired said they were just using some technical method to assist them and didn't intend to order so many and contacted HR to report this on their own initiative. This triggered a big debate later in China. Lots of people think Alibaba is too stringent on this and it hurts the geek spirit of programmers. What do you think of it? What will happen if this happens in your company? Is this considered normal as a geek?
A CTO is usually considered as a person with strong technology sense and knows how to build the best technology strategy of the company and conquer technical challenges facing the company. And a CTO is frequently conceived as a person who can write code well. There are a few arguments about what a CTO needs to do exactly. What do you think a qualified CTO needs to do? Does s/he need to write code? Does s/he need to be a tech guru?
What does it feel to have a programmer dad or mom? Will there be many discussions on technical topics during dinner? Do you want to have a programmer dad or mom?
The biggest event today is the match between AlphaGo(The AI system from Google) ad Lee Sedol. The result of the first match is that AlphaGo defeats Lee Sedol. There will be another four matches in following days. After today's match, many people are happy to see that AlphaGo wins, but many others are worrying about that human beings are defeated by machines. Should we be worried of the win of AlphaGo? Will we be replaced by machines in the future? What's your opinion about AI?