Technical Article => China =>

China
China's search engine war becomes tough
---
According to CNZZ, the new search engine market share report for August shows that the war of search engine is becoming tough in China. In August, four major players took almost all the search engine market share.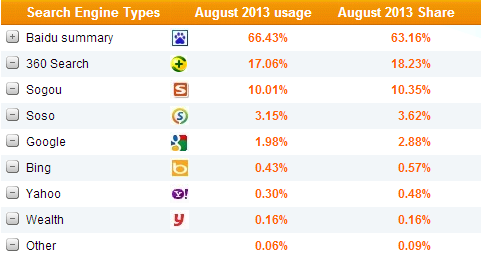 Among these four, Baidu still tops the market share with 63.16 percent, but it experienced a 1.09 percent drop compared to July. In contrast, its main competitor Qihoo continued to inch upwards, Qihoo's market share increased by around one percent compared to July. In the third place and fourth place, they are Sogou and Soso, the reason why we combine them together is that Tencent completed a $448 million investment on Sohu's Sogou yesterday. This means in the future these two will be treated as one single player in search engine market. The market share is 13.97 percent for these two.
From the above data, we can find there are three major players now in China's search engine market. The war among them will be tougher in the future. Baidu's share may continues to shrink, while the combination of Sogou and Soso may have big movement in search engine market and threat the dominant position of Baidu. But before that, they have to figure out how to surpass Qihoo which also has a strong growth potential.
RELATED
---
0

COMMENT
---
---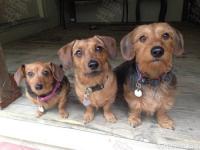 By sonic0002
Wait! Which sort algorithm to choose? Quick sort? Bubble sort? Insertion sort? ....