Technical Article => Mobile =>

Apple
App Store, Most Effective Weaponry In Apple's Armor
---
Apple's most effective and effectual weaponry is its app store. Surprisingly however, the first generation iPhone did not support any Mobile apps, and Steve Jobs was actually proud of this fact. Back then, in 2007, third party mobile apps were not allowed on the iPhone. Jobs in-fact announced that Mobile app developers could use the most modern standards and write customized mobile apps for the iPhone web browser. He said, "We think we've got a very sweet story for you. You can begin building your iPhone apps today."
However, just months after this announcement, apple announced that it would be building 'SDK' software development kit. Now, this allowed native apps to run with better performance than the browser based apps. The challenge here was to handle two diametrically different things i.e. provide an advanced and open platform to developers, and to protect iPhones from viruses and malware - parallely. Steve jobs posted on the apple's hot news section "We think a few months of patience now will be rewarded by many years of great third party applications running on safe and reliable iPhones."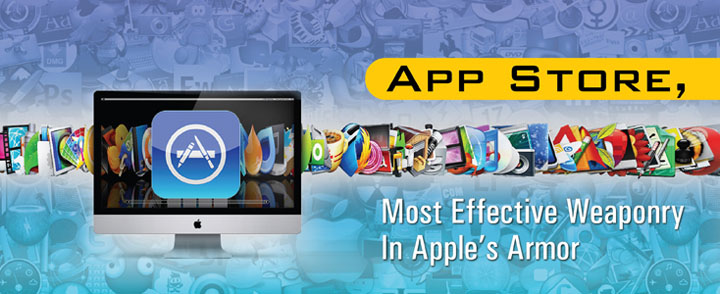 By July 2008, app store opened. The company 'Apple' was criticized for taking a 30% cut of all sales through it. However, people soon realized that, as compared to other mobile application distribution methods, iOS/iPhone/iPad Development and distribution was favorably priced.
That year, 1 billion iOS/iPhone/iPad apps were downloaded, and 74 billion downloads flowed in through the next decade. Apple paid out nearly $10 billion, to iOS/iPhone/iPad app developers and Google paid around $5 billion in the same year. Now, not everything on the app stores has won big, however, there have been some players like King (makers of candy crush) and Super Cell (makers of clash of clans) who went beyond the mark of billion dollars. Instagram, also entered the league, as it acquired 1 billion dollars from Facebook, all thanks to its presence on apple devices.
According to a survey, it was noted that apple users spend nearly four times more in buying iOS/iPhone/iPad apps than the android phone users. Apples app store alone generates more revenue than Facebook. This is the reason why, mobile app developers focus more on iOS/iPhone/iPad Development over Android for building apps. Apple has a comparatively smaller market share as against Android, however; apple's app store is still the place where you'll find most of the new apps.
The statistics are gradually changing and Google's play store now, has more number of applications than Apple. In such a scenario, getting the best apps and getting them first, is a strategic move by Apple to get an edge over Google. Maintaining its position as a leading edge platform is important for Apple, to sustain the strategically built image of iPhone as a status symbol.
Now the journey of Apple, from the time they insisted on having apps built for the iPhone web browser to changing the strategy and building an SDK, so that native apps can run on iPhone with a better performance, turned out to be one of the best decisions. Apple then went on to launch the app store and the wheels of fortune turned to favor Apple and iPhone. And the rest is history now.
The manifold success and the increased usage of smartphones and handheld devices, has made businesses think mandatorily to hire iOS app developers, or hire iPhone app developers or hire iPhone game developers; whichever ways to just make their presence wide felt among consumers across the globe.
About Author:
Chirag Shivalker is Head of Technical Content Team at Hi-Tech ITO. He has more than decade long experience in writing technology and trend analysis. Chirag is an expert in technology and technological trends along with business writing.
RELATED
---
0

COMMENT
---
---