Technical Article => Mobile =>

Android
17 Best Practices One Must Follow While Using Mobile Apps
---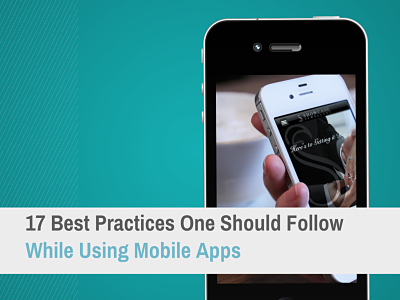 It is no secret that we use mobile applications everyday but we don't know how to use them optimally. As a result, we face plenty of problems with our mobile phones as well as the installed applications. Here are some best practices you can follow to avoid to any mobile phone and application anomalies.
Over the past several years, smartphones have started to dominate the technology scene. These phones have installed mobile applications installed that can complete a variety of tasks. It is commonly known that people rely on mobile applications regularly in order to access the latest news, network, take care of business and wile away their free time. When new and helpful applications are discovered, we download them right away. Mobile apps are often used haphazardly with little thought to how these apps could harm our devices and the valuable data that our devices contain; we also fail to consider how our mobile app experiences can be improved. Improving the mobile application experiences requires phone users to ensure that things are done properly right at the download process all the way through installation, usage and removal (should the app be discarded). Optimization of this type is a vital form of device protection so that the phone is guarded from malware and so that it continues to work over time. You can do this by taking the necessary precautions. As an example, you can turn on the correct settings to minimize data and battery use.
Following are some things that you can do to enhance your experiences as a mobile app user:
(Note: It is best to download applications from a reputable app development company and an official app store for all mobile platforms like iOS, Windows and Android, rather than using lesser-known app developers and app discover websites).
Stage: Before Downloading The Application
1. Check out ratings and reviews of the app to ensure that it works as it should and have a look at the app developers to determine the legitimacy of the publisher
2. Learn more about app developers by examining their portfolios for signs of authenticity
3. View screenshots and videos to establish realistic performance expectations
4. Make sure that your phone meets the system requirements
5. Determine the size of the app and make sure that your phone has sufficient space
6. Learn whether this is a freemium app or one that is fee-based, so that you can get all available features without having to pay extra money
Stage: During The Download Process
9. Keep the battery from becoming drained by disabling/enabling push notifications
10. Prevent the waste of mobile data by unchecking/checking the auto-play option for videos
11. Learn whether the application will need to use your smartphone GPS
12. Determine whether this is a Wi-Fi only app or if it uses mobile data or both so that unnecessary data use is prevented
13. Learn whether the app automatically refreshes and find out how often this is done
14. Find out if the application stores data and where this data is stored
Stage: Before Uninstalling The App
15. Learn where application data goes before you choose to uninstall the app
16. Use your laptop or hard drive to retrieve all app data
Stage: After Having Uninstalled The App
17. Check to see that the application and all related application tools have been successfully deleted during uninstallation



Author Bio: Sushrut Padhye is a computer engineer & an MBA from Deakin University. He is a writer and a passionate technology blogger who you can find creating knowledgable and actionable content day in day out. Currently, he works for one of the best mobile app development companies melbourne called Elegant Media, designing, developing and marketing mobile apps.
RELATED
---
0

COMMENT
---
---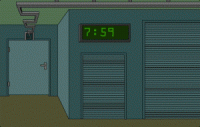 By sonic0002
Is this what people's life is like in the future? Robot 4.0?