Technical Article => Business =>

Google
Meet the new Gmail inbox
---
On 29 May, Google announced the new Gmail inbox. The biggest change is users can categorize their mails. Today the new Gmail inbox is finally available. Now we can put a lot of different types of email: messages from friends, social notifications, deals and offers, confirmations and receipts, and more into different categories.
By default, Gmail provides three different tabs : Primary, Social and Promotions at the inbox page. You can know what to read and what are the priority mails as a glance. Some important friends and starred mails will be put into the Primary tab, mails from social medias such as LinkedIn and Facebook will be in the Social tab, while some advertisements will put into the Promotions tab.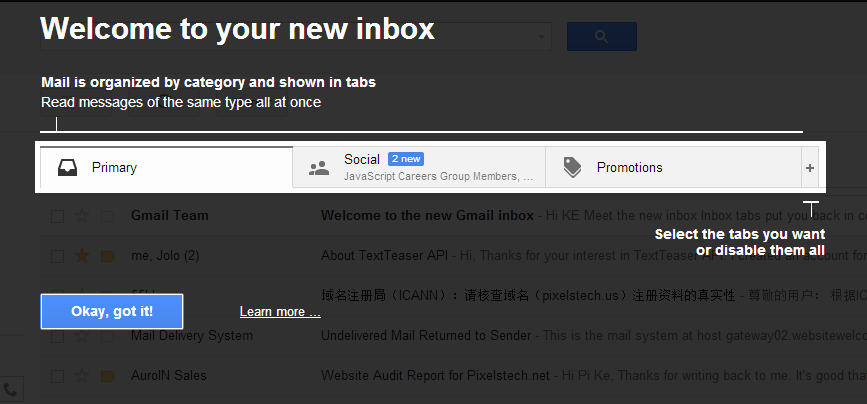 You can also move a mail to another category by right clicking the mouse and hover to "Move to tab".

Beyond these, you can customize your tabs as well, by clicking the plus sign at the right side of the tab bar, you will see the tab management panel, there you can enable tabs or disable tabs. And if you don't like the new style, you can simply switch off all optional tabs to go back to classic view.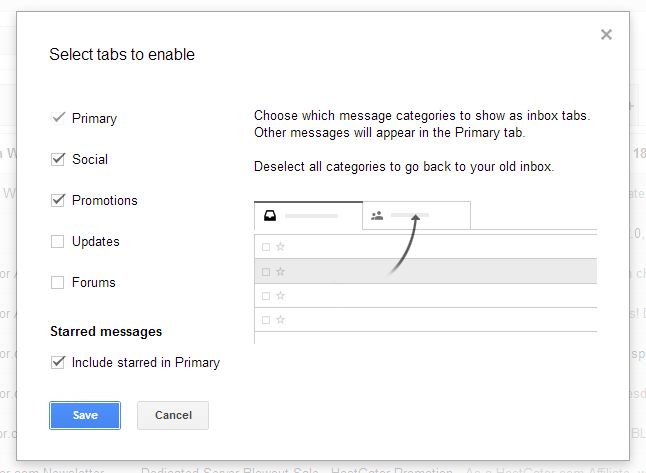 This new inbox should be welcomed by people who receive lots of mails every day.
RELATED
---
0

COMMENT
---
---