Technical Article => Other =>

Other
Samijyon : A tablet from North Korea
---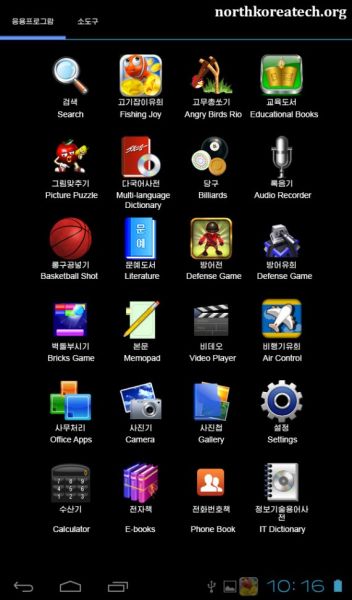 According to Sina Tech, North Korea Tech posted an article about Samijyon. Samijyon is a model of Android tablet manufactured by North Korea. You can buy it with $200 in North Korea.
Smajiyon's hardware configuration is as good as Samsung and Apple, but it doesn't allow WiFi connection and ordinary North Koreans cannot connect to Internet as well, users can only connect to domestic network of North Korea.
On this tablet, there are no built-in Google apps such as Gmail and Google Play. But it does have some games such as Angry Birds. In addition, there are some books installed on the tablet which may be used to do political educations.
Samijyon equips with 7 inch screen, 2 Mega pixel camera and 1.2GHz processor.
RELATED
---
0

COMMENT
---
---