Technical Article => Software =>

Multimedia
Check out YouTube new design
---
Recently, YouTube has developed its new design, but is is still not officially released. But you can check out the new design now by following the steps below:
1. Open http://www.youtube.com on your Chrome or Firefoc
2. Press Ctrl + Shift and J in Chrome to open the Developer Tools and Press Ctrl+Shift and K in Firefox
3. On the bottom part of the development tool, you can type some commands there. Copy the following code and paste on the console window on the bottom
document.cookie="VISITOR_INFO1_LIVE=ST1Ti53r4fU";
4. Done, now refresh the YouTube page then you will be able to view the new design of YouTube
RELATED
---
0

COMMENT
---
---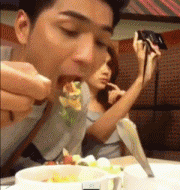 By sonic0002
A Thailand couple was having dinner, the girl was taking photoes of herself. You know waht happens in the end?