Technical Article => Business =>

Google
Chrome time machine : Chrome starts from 0 to 1
---
Time flies, Chrome has been around us for four years since its birth. The Chrome team launched a Chrome time machine on Google's official blog, you just need a simple click or scroll back and forth with mouse, it will show you what happened to Chrome in last four years. If you find clues hidden between the lines, type a few mysterious characters, you may also be able to find a special birthday gift prepared by Chrome team.

Four years, Chrome started from scratch and now it's the No.1 web browser, In May for the first time Chrome became the world's largest browser overtaking IE. Chrome browser now has more than 1/3 market share, up to 33.8%. Chrome's performance is excellent and we hope Chrome team to redouble their efforts to provide better Web browser services.
Are you ready for the Chrome time machine? Explore it here.
Reference : http://www.36kr.com/p/150714.html
RELATED
---
0

COMMENT
---
---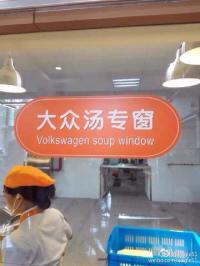 By sonic0002
This is a translation from Chinese where the original meaning should be Public soup window. But because there is car called Volkswagen which in Chinese is "大众", so they give it this name.