Technical Article => Web =>

Web design
How to improve website rank in search engine?
---
Want to let people know your website? Want to get much web traffic ? Then you need to make sure that people can find your website. Currently, many people are using search engine to find what they are interested in. So besides good content, you need to spend some time on getting your website shown at the first few pages of the search engine. Here are 10 suggestions to improve your website rank in search engine.

1. Webpage response speed

Similar to human beings, search engine hates waiting. Webpage response speed will affect the rank of a page. Google may adjust the page rank frequently according to the page response speed. You can use some free webmaster tools to check the evaluation of Google on you website.

2. Well structured URL

Search engine will try to find some keyword mappings to better understand what is contained in a web page. The keywords in a URL are good candidates for these mappings. It will help improve the rank if you can utilize this. In addition, keywords in a URL can also help the user to check whether the content is related to what he/she wants to search.

3. Don't republish others' content by just copy and paste

You need to continuously add new content to your website, but republishing others content does no good to you. Because duplicated content will be blocked by Google. In other words, if your website contains much blocked content, then how can you expect your website will have a high rank? Good website will always provide some high quality and unique content.

4. Meta data specialization

Meta data are data which will not be displayed on browsers but contained in webpage source codes. They can be seen by search engines. These data are usually contained in meta tags in webpages. Meta data can provide search engine better indexing clue of website content.

5. <H[1-6]> tag

Search engine utilizes the H tag to understand the key topic of a page. Using H tag to make your page content clearer will improve your page rank.

6. Sitemap

Sitemap can tell the search engine what pages are available for indexing. Sometimes search engine will crawl every page on your site. Good sitemap will improve the speed of indexing. This means every page you published can be quickly indexed and searched.

7. Compress page content

Compressing page content can increase the page response speed. Some elements such as images, js and css can be compressed before they are sent to browser. You can use Google PageSpeed to understand your website.

8. Update your website

Search engine hopes to bring users best results. It will do all it can to determine which page provides the best result. If a website can continue serve high quality content, it will leave good impression to search engine.

9. Code style

The text and images displayed on web browser are organized with HTML codes. Each page can be written with different styles, it can be concise, it can be prolix. Search engine prefers the concise style.

10. Google PageRank

PageRank is the algorithm to measure the website rank. It scales from 1 to 10. You can know how popular your page through PageRank. But PageRank doesn't consider the relevance among different websites, so Google doesn't recommend to overvalue PR value.

Source : From Internet

RELATED
---
0

COMMENT
---
---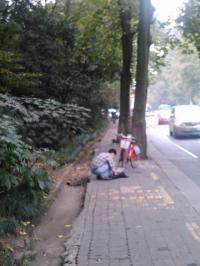 By sonic0002
A guy is working on some bug while he is riding a bike. He gets off the bike and stay aside the road and start to debug some production issue. So now you know how hard a programmer is working?