Technical Article => Software =>

Open Source
HTML Site vs. WordPress Theme: Which one is better?
---
Are you looking for a perfect platform to set up your website? Then, there might be a close competition between the simple HTML and the WordPress platform. In this blog post, we will try to explore some points that will help you in making the right decision.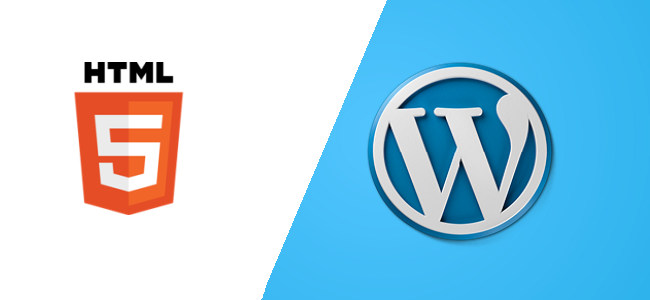 Let us overview at some advantages grasped by HTML and WordPress.
1. Security of a website
It has been discovered that the website running on WordPress is more vulnerable to security threats and hackers. As we know, WordPress is open source platform; therefore, it is comparatively easy to hack WP sites than a site that is coded in HTML.
If your website has been coded in HTML, then it would become a lot more difficult for hackers to hack your site.
Winner: HTML

2. Updates
Here, WordPress has got an extra advantage over simple HTML site because WordPress is amazing open source software that not only enables users to use different programming languages such as HTML, PHP, MySQL, etc but. also empowers them to build and customize the site, without any technical assistance.
With WP sites, you can easily run an update on a regular basis because it frequently comes with new versions and also notifies all the website owners about the recent updates.
Winner: WordPress

3. Search Engine Optimization (SEO)
If you are creating a website for your business, then it is extremely important for you to utilize advanced marketing techniques. SEO is one of the effective online marketing techniques that will help you increase the search engine ranking of your site.
And, WordPress has the ability to incorporate SEO into your website. Of course, you can develop your site with HTML, but for that you need to understand all the fundamental SEO components. Since WordPress was developed as a blogging platform, so it comes with loads of SEO plugins and other benefits. Due to such benefits, many business owners prefers to switch their website from HTML to Wordpress theme.
Winner: WordPress

4. Plugins: Adds extra functionality
Most of the people prefer WordPress because it comes with hundreds and thousands of plugins. With the help of WordPress plugin, you can add additional functionality into your website such as SEO tools, Social media sharing icons, boost the security, add forms, add video and audio and a lot more.
Of course, you can do all these with HTML as well, and for that you need to write the code but a single mistake in your code can create a serious problem for your site.
Winner: WordPress

5. Dynamic Contents
WordPress is especially for dynamic contents. If you have a WordPress site, then you can change its layout quickly and efficiently. But the sites coded in HTML will require a little more knowledge, effort, and time, particularly if you don't know much about coding.
Winner: WordPress

Conclusion
If we compute these points, then the clear-cut winner is WordPress. It is a prominent CMS tool that is perfect for designing and developing a website as it comes with tons of overwhelming plugins, themes, and widgets.
RELATED
---
0

COMMENT
---
---