What do you think about open source of Chicago?
The third largest city behind New York and Los Angeles in United States--Chicago is open source now. You can now find all the data of this city on GitHub including street center lines, building footprints and pedway routes etc. It seems open source is not existing in IT field but also in other fields, what do you think about it? Do you think Chicago should be open sourced? Will it bring risks to the security of the city?
0

ANSWER
---
No answers available. You can post your answer below.
POST ANSWER
---
Sorry! You need to login first to post answer.
OR
SUBSCRIBE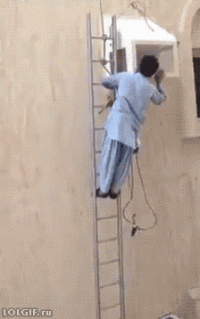 By sonic0002
After viewing this picture, you should understand what procedure programming is. Want to install air conditioner at higher levels? Give them more ladders.