What if tomorrow you cannot use Facebook and Twitter anymore?
Facebook and Twitter are now the most famous social media for us to keep in touch with our friends or know new people. Many people use Facebook and Twitter every day, they have been part of our daily life. But what if Facebook and Twitter disappear tomorrow when you get up? How will you go through your day?
0

ANSWER
---
No answers available. You can post your answer below.
POST ANSWER
---
Sorry! You need to login first to post answer.
OR
SUBSCRIBE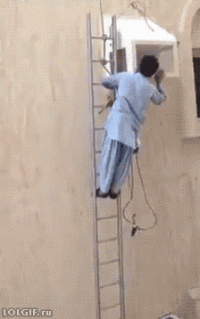 By sonic0002
After viewing this picture, you should understand what procedure programming is. Want to install air conditioner at higher levels? Give them more ladders.