Things should not be done at your desks?
We usually do all sorts of things at our desks. We may think, socialize and sit at our desks.But are these things we are suppose to do at our desks? Nobody does their best thinking sitting at their desk.Your desk is for executing; do your thinking elsewhere.What should be done at our desks and what should not be done at our desk?
0

ANSWER
---
No answers available. You can post your answer below.
POST ANSWER
---
Sorry! You need to login first to post answer.
OR
SUBSCRIBE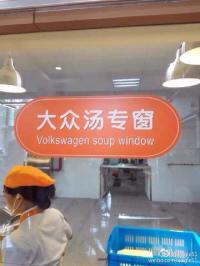 By sonic0002
This is a translation from Chinese where the original meaning should be Public soup window. But because there is car called Volkswagen which in Chinese is "大众", so they give it this name.