Which company's culture do you like the most?
Each company has its own unique culture. Company culture is very important to a company's success, its the name card of a company, it represents the characteristic of the company, it also represents the characteristic of employees of the company. Many people choose one company because they are attracted by culture of the company. What's the culture of your company? Which company's culture do you the most?
0

ANSWER
---
No answers available. You can post your answer below.
POST ANSWER
---
Sorry! You need to login first to post answer.
OR
SUBSCRIBE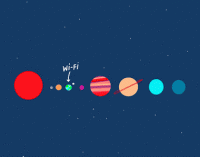 By sonic0002
Earth is the only home of human beings, at least for now. Why are people so dependent on Earth? The real reason is in the picture.