What do you use your smartphone most for?
Nowadays, smartphones have been very popular mobile devices for our daily use. They provide us not only the phone capability but also many other capabilities such as game, video, camera and maps etc. We can use them play games, watch videos, take photos and of course make phone calls. What do you use your smartphone most for? Make phone calls? Play games? or something else?
1

ANSWER
---
I use my smartphone most often for phoning.

REPLY

Posted by

Anonymous

at 2012-07-04 10:48:06
---
POST ANSWER
---
Sorry! You need to login first to post answer.
OR
SUBSCRIBE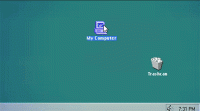 By sonic0002
I have been a cleaner for my whole life. I will clean up everything wchich I don't want. Once upon a time, I was trying to move my computer to trashcan. But...what happened? Where is my computer?