What's your opinion about the new Google Map?
Google announced some new updates for Google Map on Android and iOS on 8 August, the biggest change is the introduce of search related Ads. Now when user searches a place, one related ad will show at the bottom of the screen. This is a new experiment from Google. Many people may like this, but some may dislike it. What's your opinion about the new change? Do you want to see ads on Google Map? Will this affect its user experience?
0

ANSWER
---
No answers available. You can post your answer below.
POST ANSWER
---
Sorry! You need to login first to post answer.
OR
SUBSCRIBE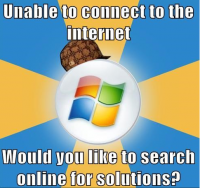 By sonic0002
When the Windows prompt you that "Unable to connect to the Internet, would you like to search online for solutions?". What would be your next reaction? Tell me. I promise I will not tell anyone else.