Another Internet Explorer joke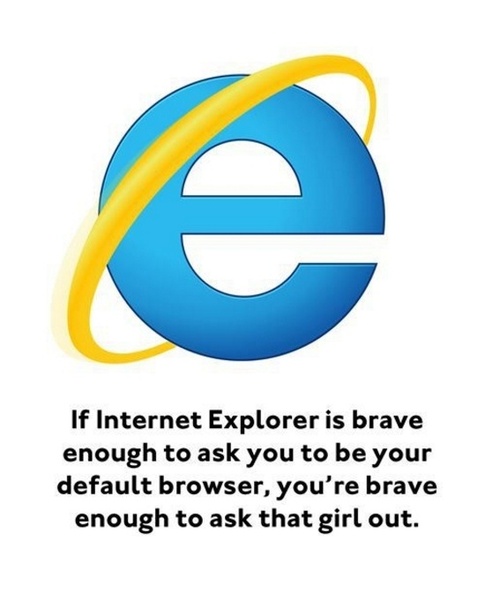 If Internet Explorer is brave enough to ask you to be your default browser, you're brave enough to ask that girl out. Do we have to be so cruel to IE?
TOTAL
0

COMMENT
---
POST COMMENT
---
Sorry! You need to login first to post comment.
OR