Technical Article => Other =>

Other
Innovation Works CEO Kai-Fu Lee is diagnosed with cancer
---
Innovation Works CEO Kai-Fu Lee is diagnosed with lymph cancer. He posted one weibo(Chinese version of Tweet) which indicates that his health in a bad condition at 10:17pm on 5 September Beijing time.

Later Innovation Works spokesman Zhaohui Wang confirmed this news. And Mr Lee is currently receiving treatment following doctor's instructions.

But now we still don't know how severe it is. Post Mr Lee's weibo, many Chinese netizens expressed their concerns for his health and wished him recover soon.
Kai-Fu Lee was working in SAP, Apple, Microsoft and Google before. After quitting from Google in 2009 , he started Innovation Works, a venture capital company aiming to help Chinese young people who have dreams to start their own start-ups. He is famous for his advice and help to Chinese young people. And now his weibo has over 50 million followers.
God bless him.
RELATED
---
2

COMMENTS
---
---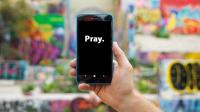 By sonic0002
With the restructuring of Windows Mobile recently, it reveals the death of Windows Phone. Windows Phone has fallen to just 3 percent market share worldwide, it's even lower than Java Mobile. The only we can do now is praying for Windows Phone. See market share of different mobile OSes here.&nbs
VERSION
---
No other version available yet.