Technical Article => Business =>

Twitter
Twitter user database is hacked
---
According to Sina Tech, One hacker from Islamic Republic of Mauritania claimed today that he had acquired Twitter's entire user database and he shared over 15000 user account information on file sharing website Zippyshare.

These information include the name of each account on Twitter, username and access tokens of third-party applications which have access to their Twitter accounts(such as Instagram or HootSuite).

Twitter has yet to comment on the matter, but the company sent messages urging users to use two-step verification methods to maintain account security on Monday.

Active Twitter users should immediately revoke all third-party application access associated with their account. To do this, you should visit the Twitter application page (https://twitter.com/settings/applications), then click "Revoke access" button for each application.
RELATED
---
0

COMMENT
---
---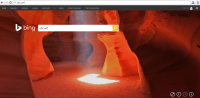 By sonic0002
When you type abc.xyz, you will see the homepage of Alphabet, the new parent company of Google. But what if you type abc.wtf in your browser address bar? Go and give a try and don't forget to give us a like.
VERSION
---
No other version available yet.