Stats for nerds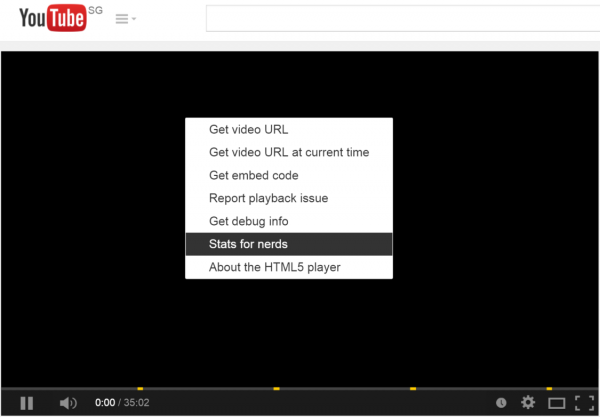 The YouTube HTML5 player is naughty. As a nerd, you can view the stats of the video playing now. These stats are not how many views or likes but how many frames are dropped and bandwidth etc.
Google always brings us some surprise.
0

COMMENT
---
POST COMMENT
---
Sorry! You need to login first to post comment.
OR