Technical Article => Programming =>

Programming
Want to be a programmer? Top programming languages that will be result driven in 2017
---
Programmers are always high in demand in software industry: take any corporate blue chip Software Company India for instance; programmers are playing a pivotal role in company's business and relevant growth. In that case if you are planning to pursue a programmer's career and earn fat package, here goes the range of option for your further study.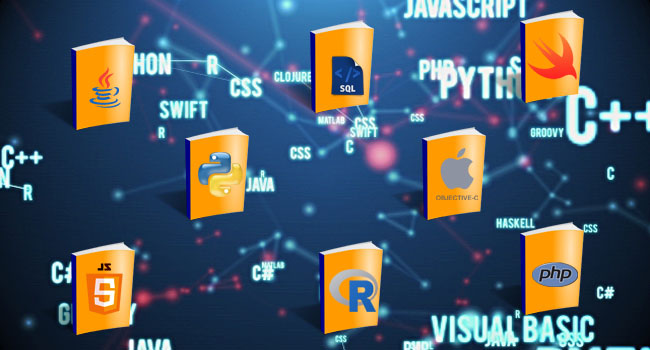 Alternatively, if you are an employer and you want to understand the basic idea of coding, the outline description of popular programming language will give you extra leverage for doing recruitment, coordination with your team, etc.
Java
Java is all time favorite for programmers and java certified programmers. It is one of the basic languages for making android apps that has great demand in app market. It is extremely portable and it can run across various software platforms. Java is always in demand and one of the best picks for programmer.
Python
The core benefit of learning Python is its versatility. Starting from making web apps to perform data analysis, Python will work for you. It is easy to learn and it is popular. So if you are planning to put yourself in the shoe of a programmer, learning python can be a good option for you.
R
Statistics and data analysis has become quite in demand. R is one programming language that will help you to be in great demand in programming jobs no matter your target is a Software Company India or something of international exposure. In fact it is predicted to be one of the most popular programming languages in 2017. So if you are planning to pursue a demanding career, R is obviously your prospective choice.
JavaScript
It seems to be related to Java but actually it is not. It is one of the most popular programming languages, which is quite close to web designing. This programming language allows programmers to integrate interactive components to their website. Now ecommerce in huge demand, and online business popularity is all time high, business trend in 2017 will appreciate all through hi-end of JavaScript and it is indeed a good news for programmers with JavaScript certification.
Objective C
This is one of the best user friendly programming languages that are used for making iOS apps. If you want to pursue your programmer's career in iOS or Apple industry related apps, your gateway for the career will be started with objective C.
PHP
PHP is mostly used in combination with high data encrypted websites and for mobile applications development. It provides great power in the hands of programmers and is the core programming languages like WordPress and Facebook. What's unique about PHP is its open-source platform which allows it users to access and use plenty of free pre-built modules to get customized result.
PHP is user friendly on learning spectrum, simply needs you to implant the code within HTML. If you have settled your mind for learning world class quality web designing PHP is your one of the best tools.
SQL
SQL is a "database query programming language" that helps in structure and format big data. Almost all app is built on a backend database, and SQL is the best programming language that helps a programmer to manage the data according to need. It is a great option to add some really high in demand accreditation in your resume that recruiters love to cherish.
Swift
Do you have soft nose for mobile app development especially for Apple? If yes, Swift is your next step learning after objective C. With this advanced accreditation in your portfolio you will be high in demand in job market both in national and international level. You can add SWIFT in your professional career goal during 2017 if you want to equip yourself for iOS Platform.
MATLAB
With increasing demand for statistics and mathematics for market analysis and business analytics MATLAB is gaining extreme popularity and in 2017 will be more in demand. If your target is to earn good career prospect and fat pay scale with the hat of programmers on, MATLAB certification is a great option for your career-graph.
Want to get a secured entry in a corporate software outsourcing India as a promising programmer? Choose one of the programming languages narrated here and take a great leap toward your goal. Sky will be your limit for professional growth.
RELATED
---
0

COMMENT
---
---