Technical Article => Other =>

Other
How Do You Find the Best Password Managers?
---
Looking for a smart way to protect your range of electronic devices? Most of us access tons of websites and it could be difficult to store our passwords. It is important to not reuse store passwords that are easily identifiable.
Keeping your information secure is more important than ever. Data breaches can occur anytime and sometimes takes months to discover. Sometimes, maybe, they aren't. Target is a data breach, for instance, took months to discover. Information was leaked online from celebrities cloud accounts which raised serious questions as to how secure the cloud system really is? Your personal information can be at risk, in spite of some of the best measures you can take.
An easy way out seems to be installing a password manager which stores the information you need in it, away from the prying eyes of the hackers and phishers. Just remember one master password for your password manager and your password manager will do the rest.
What can a password manager do?
A password manager can help you to protect your online accounts. They remember the passwords for you, which means you don't have to type them again for hackers to get access to them. The Password Manager will memorize even strong password to ensure that your account got robust security. They can easily defend you against traditional password attacks.
What do you look for in your preferred password manager?
Check if the password manager allows you to automatically store your web log-ins. This ensures that you do not have to type in the password again into the password manager. Password managers have an integrated browser plug-in that can recognize the website's username and password fields as you type into the website login page.
Some password managers can even import Excel spreadsheets easily, which contains your password data. You can enter the log-in information manually too.
There are other features too that can help you to do more. Some other additional features including:
Encryption and cross-platform and cross-border synchronization that allows you to seamlessly protect your passwords across a range of devices, from your PC to your smartphone.
Mobile device support that makes storing passwords in your mobile easier.
At other times, you'd need to directly copy the password from the password manager onto your website login page. This means that you do not have to type in the password increasing the level of security.
However, do remember the master password for your password manager. Also, you'd want to know how the password manager stores your passwords – some password managers do it in the device (physical drives) and others over the cloud. Password managers like 1Password and KeePass offer both the options. It's a better option to install one of the password managers that help you to choose as you may not be really comfortable storing all personal data over the cloud.
How do you choose?
Choose from 1Password, SplashID Safe or KeePass if you want to store the data in your device. If you want to store it in the cloud (as that helps you to seamlessly access the passwords from a wide range of devices), choose PasswordBox.
Lastly, check the number of plugins that password manager supports. Remember, the more the number of plugins your password manager supports, the more the number of things that you can do with it.
How much would it cost?
Some password managers are free but you'd rather spend the meager $1 or so per month to get the additional features that offer you increased security.
3 Popular Password Managers
Here is a look at three of the most popular password managers today.
#1 1Password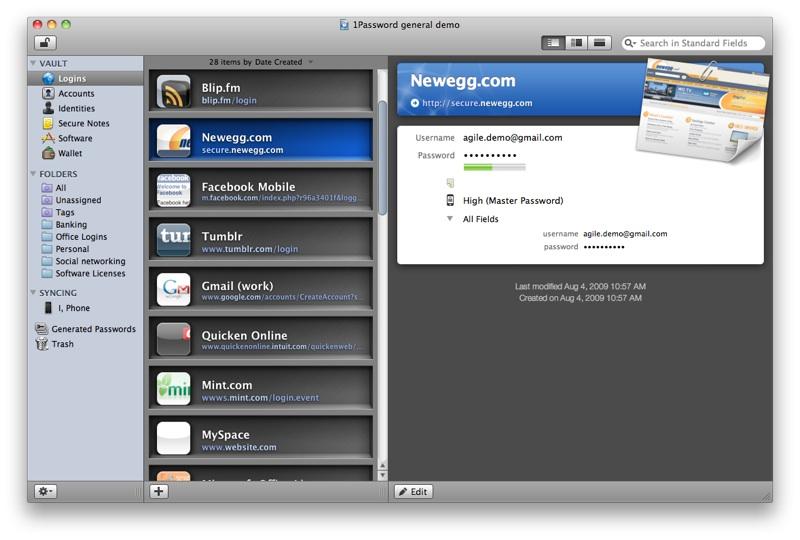 1Passwordworks on iOS, Android, Windows, and Mac perform pretty well. If you're buying on Windows or Mac you just have to pay a bundle price of around $49.99. The Android one's free but doesn't let you do much except storing your passwords. Buying one for the iOS will set you back by around $17.99. 1Password lets you store your credentials in an easy manner, according to each website. There is a secured 256-bit AES encryption and stronger password generation.
#2 Keeper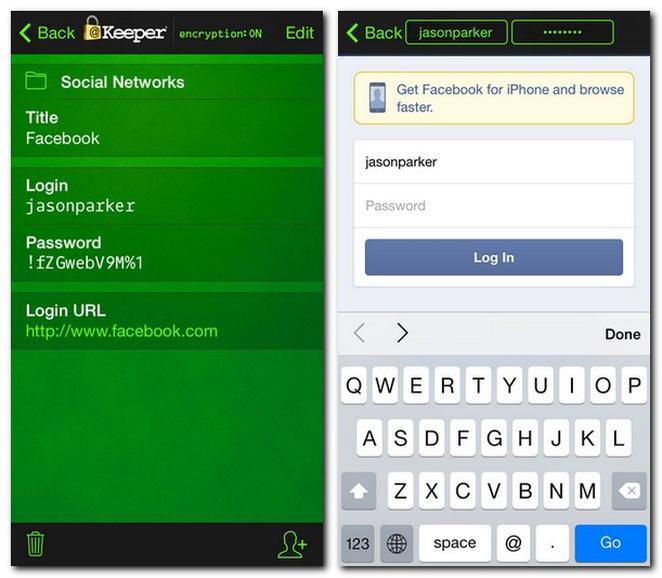 Keeper is your choice if you want one password manager software for all your devices. The interface is simple and this works on all popular platforms including Mac, Windows, iOS, and Android. You can enter information easily and when visiting a website, you have buttons at the top that will help you to touch it to enter the password. The software is free to download and works perfectly if you're looking to store a password on your device. However, if you're looking to access it on another device by storing the data in the cloud, you'll need to cough up an annual subscription fee of $9.99 a year, which understandably isn't much. There is 256-bit AES encryption and two-factor authentication to ward off many of the security threats. With The unique Vault to Vault sharing features, you can send encrypted personal information to another Keeper user easily.
#3 PasswordBox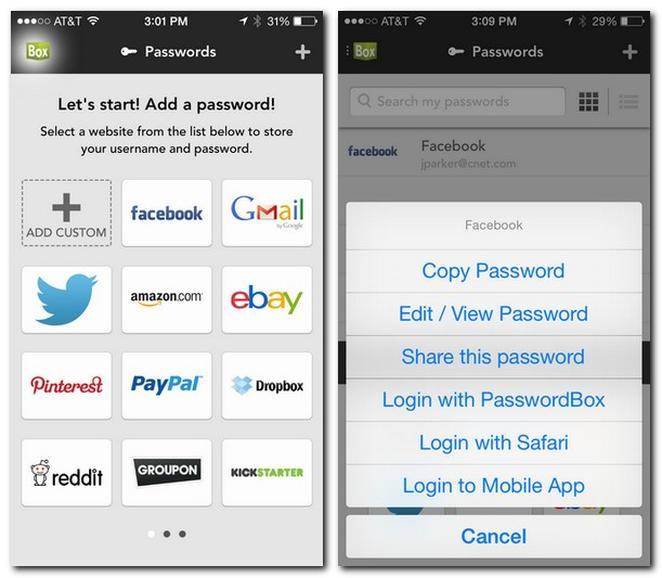 Passwordbox is another popular choice and available on all your favorite OS including mac, Windows, iOS, and Android. If you're an easy internet user, you would love it as you can store up to 25 passwords for free here, without a worry. However, if you need more, subscribe to their plan that offers you unlimited storage for just $11.99 a year. The standard security features are packed in, with one-touch log-in and 256-bit AES encryption for your information. Your log-ins will be automatically saved and you can even give a PIN code to your activities to offer a better layer of protection.
Your choice of password manager will help you ward off against a variety of security threats including phishing. Password managers as we show in the above discussion are the ideal way to secure your valuable information login, credit or debit card numbers, bank account numbers or any private information. With the password manager, you can share your information with other family or friend to whom you trust most. At last, it is sensible not to keep a single password for all your banking, social media accounts or any other accounts as it could be a welcome signal for hackers and your account could be hacked sooner than later.
Author Bio
Stella Radner is a freelancer writer and blogger
RELATED
---
0

COMMENT
---
---