Technical Article => Business =>

Microsoft
Microsoft to launch Surface Pro 4 on October 6
---
Microsoft Microsoft has just updated on their website about an event to be held on October 6. This event will be held in New York at October 6 10am EDT.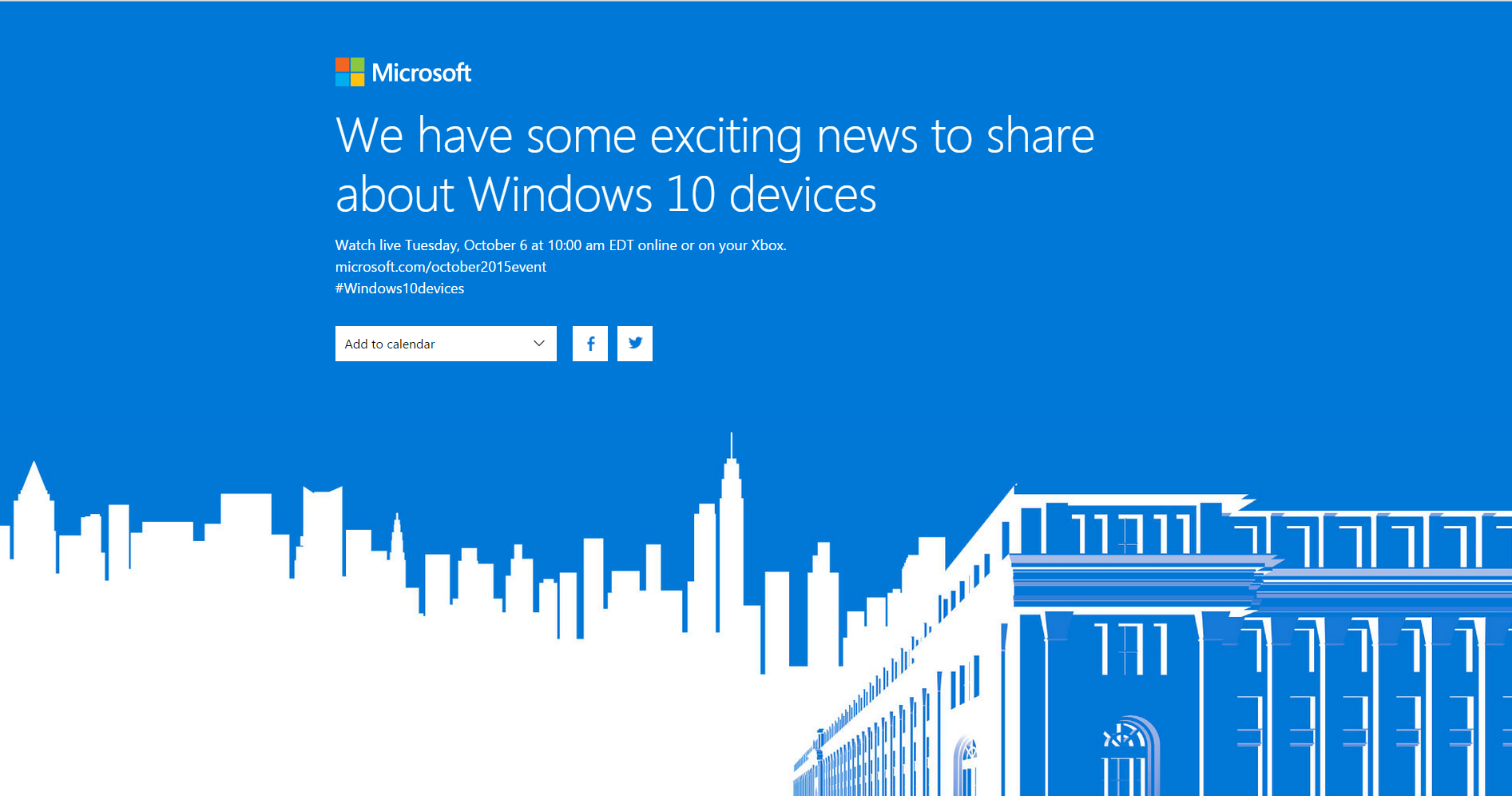 As described by Microsoft : "We have some exciting news to share about Windows 10 devices". Although there are no details about what these Windows 10 devices are, many think this is the time when new Lumia Phones and Surface Pro 4 will be launched.
The Lumia devices will be Lumia 950 and Lumia 950XL. Both of them will be shipped with Windows 10.
Apple has just launched their iPad Pro which is widely considered to compete with Microsoft Surface Pro. The launch of Surface Pro 4 will definitely reinforce the competition between these two giants on providing users tablets with high productivity. So far there is no much information on the Internet about what the configuration Surface Pro 4 will have.
Bookmark this date and let's wait.
RELATED
---
0

COMMENT
---
---