Client brief vs client budget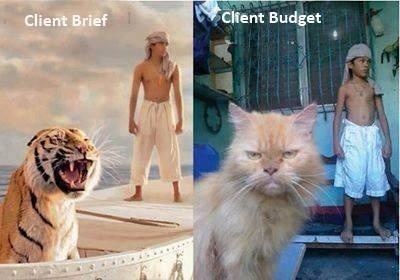 Sometimes plans are quite different from realities. This is true especially in IT induestries. Usually when a client starts to present their plan, they have a really great vision. However when comes to the budget, the client runs into difficult.
0

COMMENT
---
POST COMMENT
---
Sorry! You need to login first to post comment.
OR