Technical Article => Business =>

Business
How Digital Technology is Transforming Healthcare?
---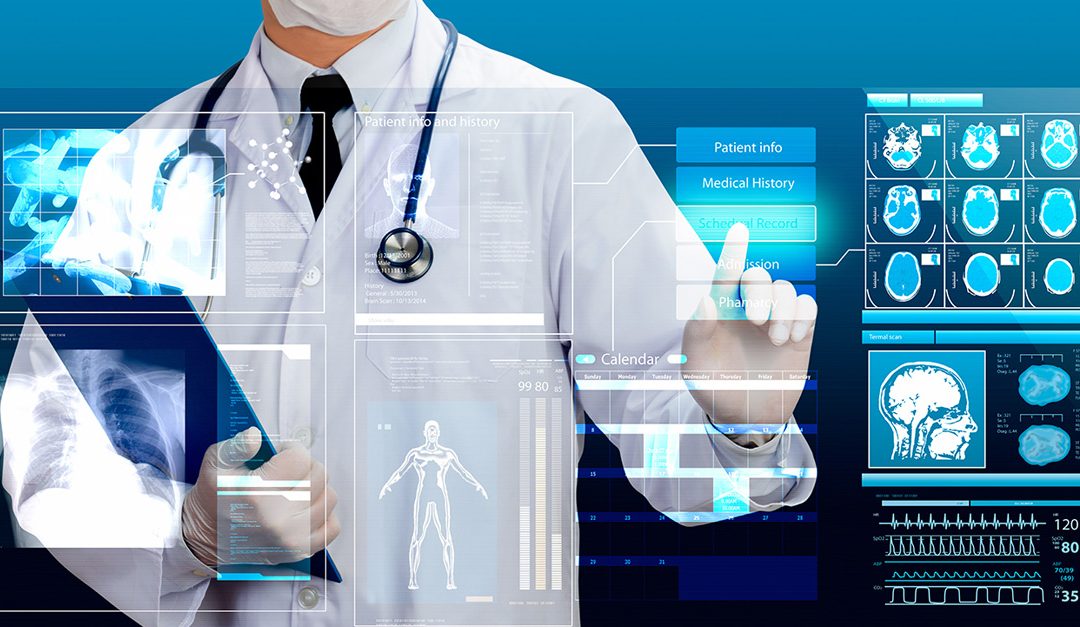 Digitalization is the trendsetter for every industry. Healthcare has also been greatly influenced by digital technology. In fact technology has greatly improved the working of healthcare organization and in turn, outcomes of healthcare services have risen to new heights. This is not an overnight dream but result of immense hard work and efforts done by IT industry. The amalgamation of IT and healthcare has yielded a new era of healthcare that is quick and more reliable as compared to olden days.
Digital technology has and is continuously improving healthcare industry. Its major advances till date include:
Mobile apps: Mobile apps have tremendously improved healthcare. There are various mobile apps that cover different aspects of healthcare like fitness, medical reference etc. These apps prove beneficial to patients as well as doctors and improve the health outcomes by encouraging the people to be healthy, exercise, lose weight and improve their health management.
Home telehealth: This is very handy technology enabled service that manages the remote monitoring of the changes in the health status of the patient. It is especially useful if patient cannot go to meet the doctor regularly due to any kind of inability.
Digital messaging: This involves use of technology to send reminder messages to the patients so that they can adhere to their treatment schedule or meet doctor at the specified time or get their laboratory tests done as required. This way patient is benefitted and any scope of negligence is erased.
Remote monitoring/e-visits/e-prescription: This supports the shift from 'hands-on' care to the home based care where patients can get consultation from their doctors via teleconferencing or video calls. It is far more convenient and saves a lot of time and efforts of both patient and doctor.
Bio-sensing wearables: Bio-sensing wearables like fitness bands, digital blood pressure monitors, digital hearing aids, smart pills and glucose sensors can greatly help by providing real-time health related information. Basically these wearable devices transmit data via an app and can save any casualty before it happens.
Advantages of digitalization of Healthcare
Although there is still a lot left to consider complete amalgamation of healthcare and technology but with all that has been done till date, following advantages highlight the important changes that technology has introduced into healthcare:
Promotes patient independence: Patients have now become independent and can manage their treatment and therapy without any help from others. Digitalization has given them freedom to take appointments and see their doctor while being in the comfort of their home.
Focuses on prevention of diseases: With the introduction of electronic health records, a lot of data keeps on pouring in from various interconnected healthcare organizations. This data can help in finding insights about diseases and their prevention rules.
Minimises avoidable use of healthcare services: Digitalization has also reduced the need for healthcare services in avoidable circumstances as minor situations can be managed in local clinics under the guidance of senior doctors.
Increased number of patient seen daily by doctors: Due to digitalization, every department works fast and more number of patients can be attended by the doctor in same time. In fact patient can save a lot of doctor's time by uploading all the required docs and reports in the portal before hand.
Decreased hospital admissions and adverse events: The analysis of patient data can provide insights about various prevalent diseases and their management rules so as to decrease the need for admissions. Similarly adverse events can also be prevented.
Improved efficiency: Digitalization tremendously improves the efficiency of all the departments of the healthcare organization.
Overcomes geographical distances and shortage of healthcare providers: With the introduction of remote monitoring, geographical distances can no longer stop a patient to see a specialist doctor even if he stays far away. It can also manage the shortage of healthcare providers as through remote monitoring, one doctor can manage more than one area.
Improved healthcare outcomes: Finally, with all the above said advantages, it is not required to mention that digitalization has indeed improved the outcomes of healthcare services and patients now are more engaged and satisfied with their treatment.
This article is shared by patient management system developers team to explain the digitalization of Healthcare. If you have any doubt or want to know more about the healthcare technology, kindly comment below.
RELATED
---
0

COMMENT
---
---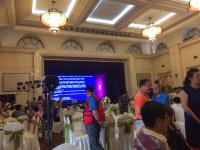 By sonic0002
"Blue screen" has become one notorious symbol of Windows. Maybe you have seen the Windows blue screen in a few occasions. But have you see it on a wedding? The above is what happens on a wedding. What if Bill Gates attends a wedding and see this famous scene? The image source is dedicated to Sina We