Technical Article => Business =>

Google
Google CEO Sundar Pichai : Google is open to return to China
---
At the Code Conference on Wednesday, Google CEO Sundar Pichai expressed his thought on Google's position in China. He expressed the openness of Google to return to China.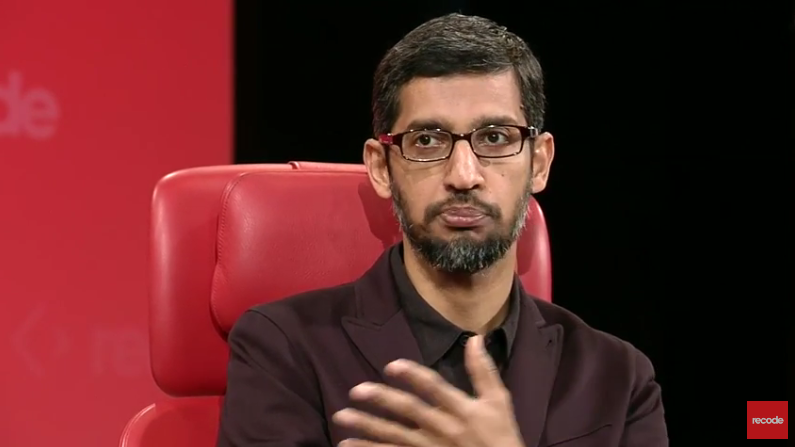 "Google is in China....But Google Search is not there in China...But personally for me, I care about serving users globally in every corner. I always thought Google is for everyone, that applies to China, too. So wherever possible, we want to be in China to serve Chinese users....If we do it in a right and thoughtful way, we are definitely open to it." said Sundar Pichai.
He didn't mention when Google could return to China and whether there were negotiations on going between Google and Chinese government, but he did express his willingness to return to China. This seems give some thoughtful signal to the Chinese government that Google is open to negotiate now as opposed to their string position a few years back.
Google has left China for 5 years but there is still Google service in China such as Google ads. There are also employees in China. Recently Google is also planning to create a customized version of Google Play to serve Chinese users. These are all the efforts that Google has made to remain in China, the largest Internet market in the world.
RELATED
---
0

COMMENT
---
---