Technical Article => Business =>

Alibaba
Alibaba subreddit has been banned from Reddit
---
The subreddit of Alibaba, the biggest e-commerce giant in China, has been banned from Reddit.The reason given is that this community has violated the Reddit rules. But no details about what rules are violated given by Reddit. If we now try to access https://www.reddit.com/r/alibaba, we will see below page.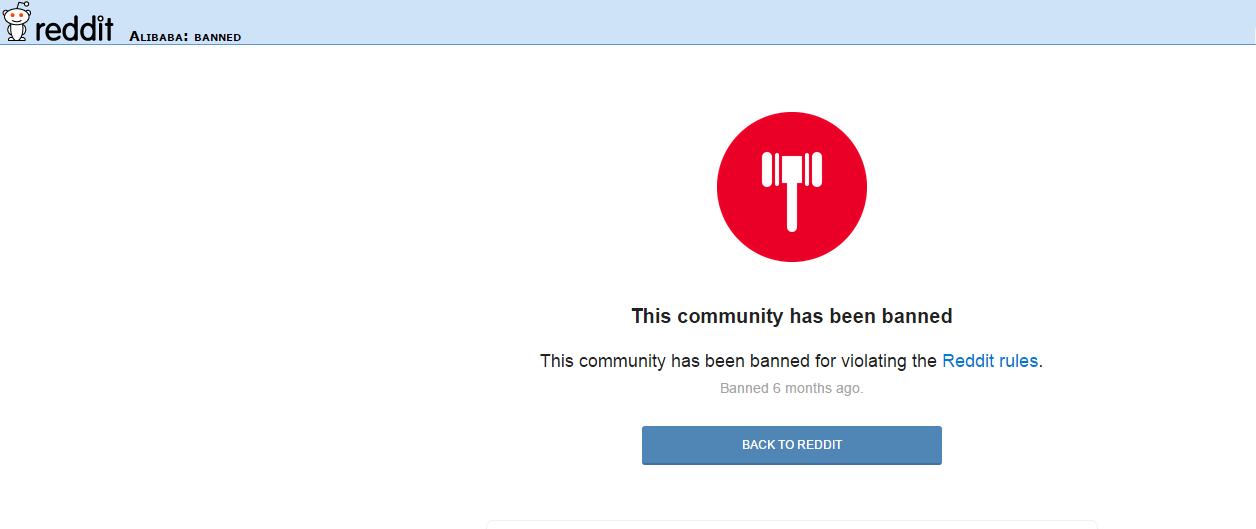 From the page, it says this subrredit has been banned 6 months ago. It's unknown whether this subreddit was created by Alibaba Group or by some other people. And it's unclear whether the contents in this subreddit were related to this big e-commerce giant.
Reddit is the biggest online content aggregator where people can submit links from different sites and other people can vote up and down based on the content quality so that the content with best quality can be read by as many readers as possible. The information on Reddit are grouped by subreddits. The subreddit for one brand provides an entry point for global readers to know about what happens to this brand.
RELATED
---
0

COMMENT
---
--- By rookie
Yesterday I was using a DVD to install an OS. In the meantime, the command line prompt asks to Press any key to boot. I searched the whole keyboard and didn"t find the any key. I was so frustrated that I hit the keyboard heavily. You know what? The reboot started and installation completed. What hap