Technical Article => Business =>

Google
Crash your Chrome with %%30%30
---
Have you ever wondered a simple string can crash one of the most sophisticated designed web browsers -- Chrome? There is a finding from Andris Atteka who found that a null string "%%30%30" appended to an URL can crash Chrome. For example, if you have below URL in your browser address bar or you mouse over below URL, Chrome will crash:
http://www.pixelstech.net/%%30%30
When the browser crashed, it may show :
Or on Windows, you will see :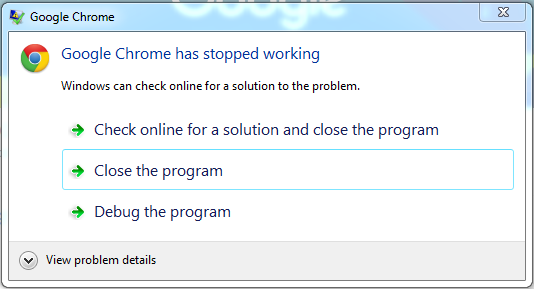 This bug has been reported to Google at Issue 533361. And the engineers are still working on fixing this bug.
RELATED
---
1

COMMENT
---
--- By sonic0002
A good way to know that your network speed is slow is when you find that you YouTube video needs to be buffered.