Technical Article => Business =>

Business
The Art (and Science) of Consumer Experience
---
According to a new report on e-commerce spending and earning by eMarketer, global retail sales are set to touch $22.492 trillion in 2015, with a forecast for a steady rise over the next 3 years, i.e, until 2018. Over the years, online commerce conducted via the smartphone, tablet or even the desktop devices have steadily increased, owing to the increasing adoption of mobile devices. With more than 80% consumers accessing their mobile devices to compare products, redeem coupons or make purchases, the key to increasing revenues have deviated from quality product or service offerings to enhancing customer experience. Retail, in both its online and offline forms, shares a close connect with their consumers and the opportunities are only achievable through extensive consumer engagement.
There are 3 most essential components while ensuring that e-commerce businesses at least garner the attention of a prospective buyer, before converting into prospective, loyal buyers. This is what we call the art of engaging consumers.
Web design that is Engaging and Effective
A website that is engaging and intuitive enough for the user to navigate through it without the assistance of any external assistance holds the key to improving traffic and driving revenues. An ecommerce web development company can offer detailed insights as well as develop an e-commerce website that strives to enhance the consumer experience.
The current design trends include the concept of minimalistic design – a design approach aimed at incorporating pared-down elements of design in all applications. Responsive web design is yet another approach to ensuring that a web or web-based e-commerce application is accessible across a multitude of devices.
Customer Experience is the key
Any online retail venture has to understand that customers hold the key to their success or downfall. It's the experience created and offered by the e-commerce venture that determines the extent of connect they can form with their customers. For example, if a consumer is unable to browse products on the site, they will exit the page.
Serve it all at lightning speed (well, in Internet time!)
It is no surprise that a user exits an application with load times of over 6-8 seconds. In a consumer survey report from Accenture, 34% consumers said that they are open to purchasing from an online or digital-only service provider. This is why it becomes all the more important to optimize applications to enhance their load times.
This was all about the art of creating an immersive consumer experience. Talking about the science behind optimizing customer experience, we have the following advantages of integrating customer loyalty solutions into the consumer's buying experience:
E-commerce is a viable option for retail businesses to increase revenues, courtesy the growing digital media consumption

They can also connect to newer consumers over the web or mobile content marketing strategies. To quote an earlier statistic, retail businesses are required to spend 6-7 times more in acquiring a new consumer than while retaining an existing consumer.

According to a research published by Forrester, 64% retailers believe that customer loyalty solutions are the best way to connect to their customers.
The bottom line is that customer experience is taking over traditional methods of sales and purchases, reaching to a point where an effective combination of both art and science is integral.
RELATED
---
0

COMMENT
---
---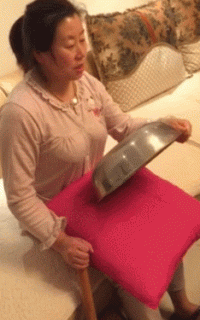 By sonic0002
A Chinese lady is learning how to drive secirouly with equipments found in her own house. She is so creative.