Technical Article => Mobile =>

Android
5 Exemplary Material Design Frameworks That Are Worth Knowing
---
Google unveiled Material design last year, and it has inevitably created a great buzz among the designers' community, including both web and mobile designers across the globe. Today, you can observe many mobile and web applications are steadily deploying this design approach and overhauling their UI designs.
Material design undoubtedly offers a refined and best approach to create a modern UI design. It embraces polished design principles that have been comprehensively described by Google in its Material Design Specification. You can easily learn all the key fundamentals through the documentation offered by Google. This design approach is intended to bring uniformity to the UI of the web as well as mobile solutions.
If the Material Design has also impressed you and you are interested in deploying this approach in your next approach, there are numerous resourceful third party frameworks that can augment your performance and help efficiently design a stunning and trendy UI. In this post, I have compiled a list of some worthwhile Material Design frameworks. Let's distill them to help you choose the best suitable framework for your project that can help you stay productive in your job while generating a trendy layout.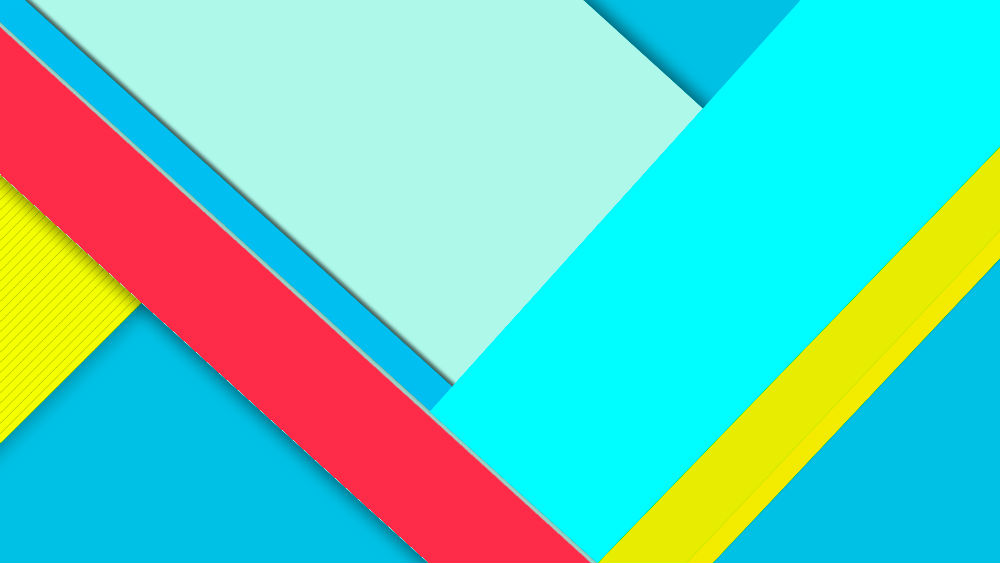 1. Material Design for Bootstrap
If you are a die-heart fan of Bootstrap who wants to create a UI with Material Design, Bootstrap Mater Design is a great theme for you. It can be called a framework, as it is a theme developed using Bootstrap3 deploying Google Material Design. It comprises CSS compliant components that can be efficiently customized to create a desired layout.
With this framework, you cannot only rapidly build responsive websites, but can also include Material design guidelines that are in vogue today. It offers a plethora of UI elements wrapped in material design. It, thus, empowers one to smoothly develop a classy design without beginning from scratch.
Supported internally by Google, and being developed under the hood of AngularJS, Angular Material is an ultimate framework that augments Material Design among all the available options. It comes complete with a set of easily accessible, reusable and well-tested UI components that adhere to the fundamentals of latest Material Design. It offers descriptive demos, legible documentation, and several API references that make it absolutely simple and easy for professionals to create a desired UI design.
3. Materialize
Materialize is an impressive, responsive front-end framework that encompasses Material Design principles. It offers useful CSS, SCSS, JavaScript, Robot font, and material design icons. The framework makes the developers' job absolutely simple and easy while efficiently serving to the expectations of viewers. It facilitates agile development and delivers fabulous UX. This modern framework has been used by a slew of developers, its official website also showcases a few marvelous web designs which are perfect to get inspired.
Develop advanced HTML5 hybrid applications with Material Design by using this open source and free framework. It possesses the MIT license and is available as an extension library. Since, it creates amazing motion, depth and ink via advanced CSS, it delivers out of the box results. You can easily create impressive UI designs by integrating its resourceful libraries in a suitable manner; this allows one to work efficiently without beginning from scratch. Moreover, this professional tool is consistently maintained by experts to ensure its proficient performance.
5. MUI
Available under the MIT license, MUI is an open source Material Design framework that is influenced by the outstanding UI frameworks, including Twitter Bootstrap, Ink, Polymer, etc. Although this lightweight framework is still in progress state, its amazing offerings made it hard for me to exclude it from the list. It is developed in pure JavaScript, and its developers are endeavoring to embed React and WebComponents libraries to introduce enhanced flexibility.
With MUI framework, you can develop UI components that can seamlessly perform on various platforms from mobile to web. It also ensures a faster page loading by embracing a small download size. Moreover, the MUI CSS can be tailored to create a personalized look and feel.
Reflection
The inception of Material Design technique has taken the UI arena by storm. If you want to implement the design that is in rage, there are several prolific frameworks available out there that can heighten your UI design, while integrating latest design trends. I hope the handpicked frameworks mentioned above are perfect to meet professionals' as well as viewers' requirements. Streamline your choice by taking your project objectives in mind and choose an appropriate Material Design framework for your project.
Author Signature: Addison Cohen is a mobile app developer working with Appsted Ltd, the leading mobile application development company which delivers most comprehensive mobile application solutions. He loves sharing latest information on mobile technologies like iOS, Android development processes.
RELATED
---
0

COMMENT
---
---