Technical Article => Software =>

Open Source
8 Optimization Rules To Improve Visibility Of your Ecommerce Store
---
The success of an Ecommerce store depends on its page rank. If your store pops up in first page then there are higher chances of getting noticed. But getting a spot in page 1 is no mean task as web crawlers are very smart in identifying a quality content. These crawlers follow a specific pattern in setting up a yardstick for a quality content. You need to understand what does a quality content mean from a search engine perspective. Here are the rules to be followed.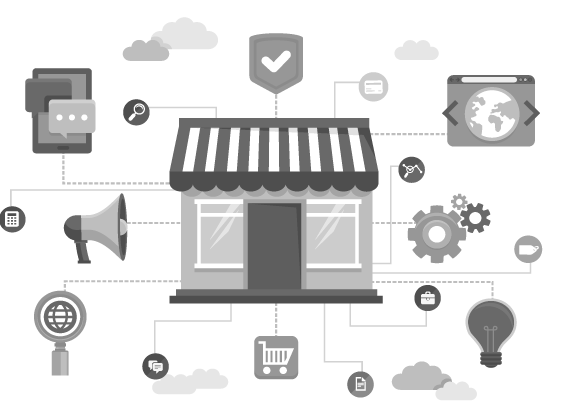 #1 Unique content is the King:
When you upload a product in your store, try to give a minimal description about it as it will help you connect with your audience. Also make sure you give a unique meta description for all your pages else it would take a beating in your page rank as Google values only unique contents. Never stuff the content with keywords as that could backfire.
#2 Hide your duplicate content from web crawlers
Sometimes you may not be able to give a unique description to all your pages. For instance take a smartphone. The specs might be the same but the color could vary from phone to phone. In that case creating a unique content becomes tedious. Instead you can prevent pages the content.
#3 Give exhaustive information about products
Remember you are selling products online and you don't have any sales assistant to convince a customer. The only way to convince is through your site content. User guides (Shhh... A perfect place to add keywords) works really good from customers and SEOs viewpoint. Also conveying product info through videos is a viable option, provided you make it entertaining.
#4 Make your URL relevant
If you observe, most of the URL's are stuffed with all those meaningless session id's like

http://www.am****on.in/Watches/b?ie=UTF8&node=1350387031. It does no good to increase your site visits as a customer finds tough to remember the URL.

However if a URL is relevant like this: https://www.apptha.com/magento/marketplace then there is better prospect of getting noticed.
#5 Create a trust factor

Get your store accredited by TrustMark. Having a TrustMark logo can work wonders to your business as it speaks volumes about your store's integrity. Include Customer testimonials, Product Reviews & Ratings as they are crucial to woo the new customers.

#6 Entice shoppers with your design

First impression is the best impression. When it comes to impression, design plays a very important rule. Shoppers who come to your site should be able to find products easily. So go for a minimalistic design that can house and display product tidily. Hiding products under categories is only going to annoy your customers. Integrate smart search options to your site. Also make sure your site loads faster.

#7 Prevent shopping cart abandonment

Keep in mind, shoppers show zero tolerance to all those complicated registrations and checkout process. So to avoid customers from abandoning their shopping, make their sign up process more simple by integrating Social networking login and reduce the checkout process with crisp checkout form.

#8 Interesting Call to Action

Opting for a routine call to action (CTA) is matter of past. For instance you can see some routine call to actions like "Click Here To Buy Shoes"

Customers are shrewd enough to understand a tacit CTA. So tweak your CTA to be more innovative and relevant, such that it influences your customers to purchase. For Instance "Order Your Shoes Now!"

This looks much better as it has a better connectivity with your shoppers. If you incorporate the above suggestions then your ecommerce site is sure to climb up the search engine ladder.

Also if you are contemplating about expanding your ecommerce business, please visit Apptha Marketplace. We will transform your store in to an Online Marketplace in minutes.
RELATED
---
0

COMMENT
---
---