Technical Article => Business =>

Microsoft
Enterprise Mobility Solution From A DreamFactory of Software to Accelerate Customer Experience
---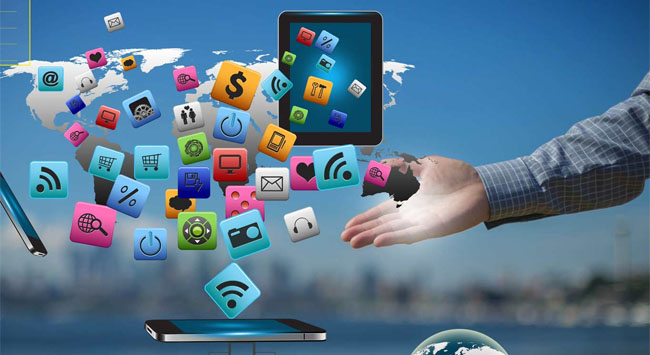 Today the conventional model that suppliers follow i.e. the make, sell and ship process is no longer enough to keep your customers happy and satisfied. The landscapes have evolved such that, manufacturers not only have to continue making the best quality products but also be in complete sync with the new age customer requirements, encourage customer involvement and henceforth achieve the best products.

This can be achieved by using the emerging mobile technology to deliver improved customer services and derive high value. Enterprise Mobility can help companies connect with customers, understand their complaints and needs in a better manner and deliver services/products/solutions accordingly.

Research Findings Reinforce How Poor Customer Connect Can Have Negative Repercussions:
More than 35% customer drift over to your competitor due to poor customer service
Angered by the low quality of response and poor services nearly 72% Americans say they have either screamed at the company rep or asked to speak/rather complain to the manager or supervisor.
The most frustrating experience of contacting the company, say 44% of the customers, is to wait for the service rep. 43% say that being put on hold during a conversation is extremely frustrating.
When we talk of enterprise mobility the benefits are aplenty, here we list the prominent ones:

Prompt Customer Feedback: Mobile applications help businesses connect with their customers in a better and a more interactive manner. It becomes easy for customers to connect via mobile app and get answers to their queries. It is also easy to customers to tract the ETA (estimated time of arrival) and track transit details.

Personalized Experience for Customers: As the requests of the customer are processed, it becomes possible to provide hourly notification, or access to work history on mobile devices.

Fast and Easy Access to Information: Now, the incessant calls to the office for getting required information have ceased. Accessing Information like availability of required parts, work order information and the options of directly calling an onsite colleague for assistance has become possible.

Streamlined Communication: Enterprise mobility management has enabled streamlined communication, as instead of waiting for an eternity just to find out details like billing information, customers can now communicate via mobile apps , and avail required info just at a swipe. This type of streamlined engagement makes communication fast, easy and efficient for all the involved people.

Trending Mobility Solutions that are Gaining Popularity:

While mobile application development, is the highly popular way introducing mobility in your business and establishing continuous and 24x7 connectivity with your employees, vendors and customer, another emerging enterprise management technology that companies are using for mobility is 'wearable technology'.

'Wearables'

Wearable devices are designed such that they are easy to handle. Most of the time it is just one touch one operation and it does not interfere with the conventional processes and activities. Wearable technology will definitely gain pace and widespread acceptance across businesses, just like it has across the health and wellness sector. One of the main reasons behind this is that - as we already discussed, these devices are easy to use. The inbuilt sensors do all the work and these devices do not interfere with the conventional processes and activities. Hence they will bridge the gap between middle aged and older customer and the tech savvy youngsters thus expanding your market segment and outreach.

Business today completely understand the importance of mobility for better customer experience, and this has helped them develop a long lasting relationship with customers and hence drive better business outcomes.
About Author:
Chirag Shivalker is one of the very few business writers with flair of social commentary through his technical writing. With A decade long experience in technology writing and trend analysis Chirag is an expert in technology and technological trends along with business writing. Technology in mind and words at will Chirag is an all-rounder who has established his writing capabilities' in multiple technology disciplines.
RELATED
---
0

COMMENT
---
---

By sonic0002
Q: How to generate a random string? A: Put a fresh student in front of vi and tell him to quit Cannot agree more!!!