Technical Article => Business =>

Google
Google+ doesn't support Firefox 23?
---
Mozilla just released a new version of Firefox--Firefox 23, but after upgrading to the new version. We cannot login to Google+ anymore, instead it will show a page which says "Your browser is no longer supported" and it gives some choices to download new web browsers.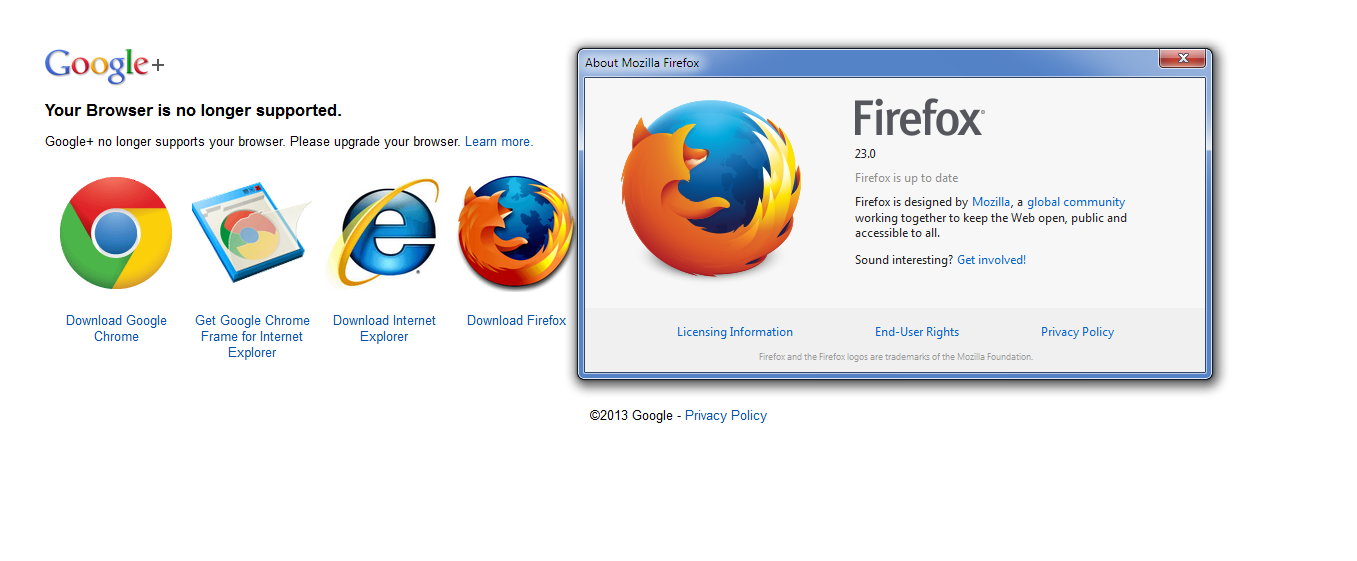 It also allows to download Firefox. But the thing is we have updated to the latest version. Also when clicking on the "Download Firefox" link, it is redirected to the download Firefox for Android page, is it weird?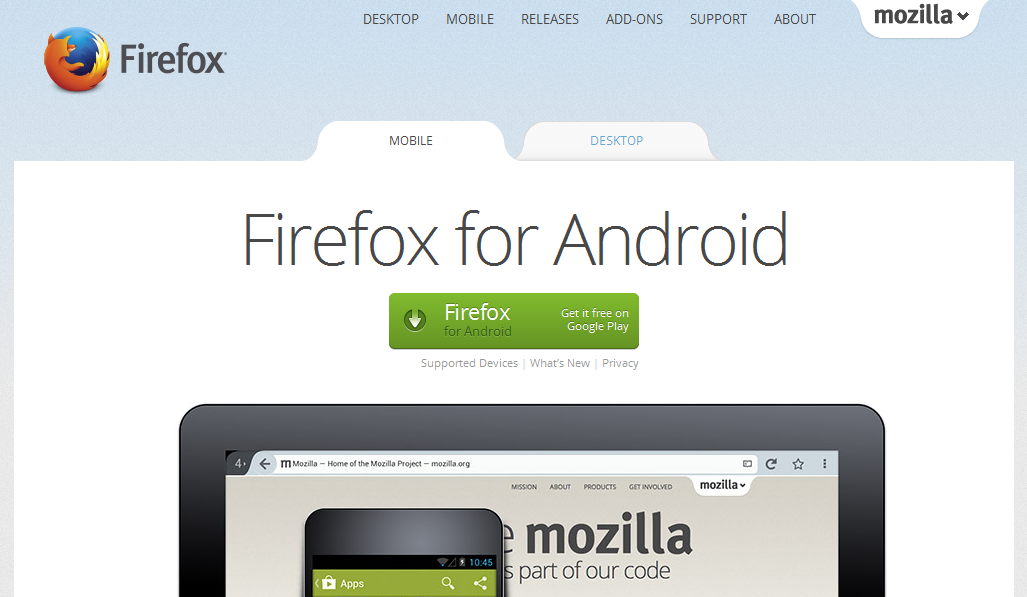 Is this because the Google+ code detects the browser version wrongly? Or is it because the new version of Firefox changes the user agent? The user agent for Firefox 23 is:
Mozilla/5.0 (Windows NT 6.1; rv:23.0) Gecko/20100101 Firefox/23.0
While for Firefox 22, the user agent is :
Mozilla/5.0 (Windows NT 6.1; rv:22.0) Gecko/20130405 Firefox/22.0
There is no big difference except the version number. So not sure why Google+ doesn't support Firefox 23 now. Hope Google and Mozilla can give some explanation. But before that, these may be some feasible solutions.
RELATED
---
9

COMMENTS
---
---