Technical Article => Other =>

Other
Sales of phones with NFC capability increased by 300% in 2012
---
According to Sina Tech, Research firm Berg Insight latest report shows that the global NFC smartphone sales increased by 300% to 140 million units in 2012.

The report said that the compound annual growth rate of NFC smartphones sales will reach 48.2% in next few years, and in 2017 the number of smartphones sold will reach 1 billion units.

NFC is widely used in mobile phones began in 2011, In 2012, the top ten mobile phone manufacturers launched nearly 100 models of NFC mobile phones. In addition to Apple's iPhone, Samsung and other manufacturers are all promoting NFC.

Also applications depending on NFC are gradually increase such as information exchange, Bluetooth pairing, WiFi connectivity, access control, electronic ticketing, secure contactless payments etc,

Nevertheless, Senior analyst Andre Malm from Berg Insight believes that this is just tip of the iceberg. Malm said that once the developers got more experience on NFC, use of NFC would be greatly expanded.
RELATED
---
0

COMMENT
---
---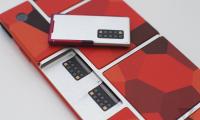 By hanryjames
Google is very adamant with the test of their new modular phones, nicknamed as Project Ara. The company is auspicious about the new concept where consumers can design their own phones by assembling parts from different manufacturers. The company is hopeful that there will be 20 to 30 interchangeable