Technical Article => Career =>

Career
Where do software engineers get highest pay?
---
According to Tencent Tech, Tech companies are generous to engineers is not a secret because there is a lack of excellent engineers. These companies are willing to pay high salary and provide attractive welfare to attract these talented people. Recently, a list of companies which pay highest average salary to software engineers is published. The interesting thing is Apple, Google or Facebook is not the company which pays highest. Then which one?
The answer is Juniper. The average salary in Juniper is $128378 annually. Let's see what's its pros and cons:
Pros : Here many talented people from different fields gather together. They will be very productive in the competitive market.
Cons: There is bureaucratic and hierarchical in the management process.
How about other companies. Below is the list from 2nd highest to 5th.
#2. Google: Avg salary $124520
Pros : This is a company with great history, if can make big contribution to people in Google. Here you can enjoy great company culture. Also a bunch of welfare.
Cons: Some engineers love Google deeply, they think what they build can help the whole industry and society without negative impact. However, they start to doubt and lose confidence to the current management team. Now what the companies does is not from bottom to up but from up to bottom.
#3. Twitter : Avg salary $120768
Pros: Good pay, smart colleagues and interesting work
Cons: There are too many engineer managers, high level managers and vice presidents.
#4. Facebook Avg salary $118857
Pros: Here they have the smartest people in San Francisco and the company evolves very fast.
Cons: Sometimes the evolution speed is too fast. And the food can be more delicious.
#5. Apple Avg salary $118192
Pros: Workload is not too high, the coolest thing about working in Apple is when you introduce to other where you work, people will envy you.
Cons: There is no disadvantage working in Apple. It's a great company.
...
If you are luckily one of the engineer in these companies. Do you have any thing to say about them? Do you have any interesting things to share or you have any complaints? Please share with us in the comments.
RELATED
---
0

COMMENT
---
---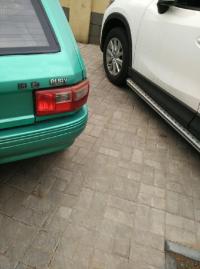 By sonic0002
Will this RUBY car perform better than a PYTHON car if there is any? Is the boss of this car manufacturer a Ruby programmer before? Great thanks to the image author Sina Weibo user @yutopipp for his authorization