Technical Article => Business =>

Business
Groupon share price grows by 23% because of Google
---
There have been rumors that Google will acquire Groupon. This rumor makes Groupon's share price soar 23% in three weeks.

Groupon's share price closed at $4.69 yesterday, which is Groupon's highest price since October 19. Since November 2011 IPO, Groupon's share price dropped 77%.

Telsey Advisory Group analyst Tom Forte said Groupon's market capitalization shrunk to $3.07 billion, It's possible that Google may choose to acquire Groupon at this time. In fact, after there was news that Google was considering to acquire Groupon with 6 billion US dollar, but Groupon rejected it. "If Google wanted a price of $6 billion to acquire Groupon, now Groupon's market capitalization has shrunk to $3.07 billion, it's more likely that Google will acquire Groupon."

So far Groupon and Google spokesman don't make any comment on acquisition rumors.

Groupon's growth has slowed significantly since the IPO, the sales demand greatly shrunk. The company CEO Andrew Mason is currently working to secure its core business of the company and is actively expanding new business in order to increase the company's revenue sources.
Source : http://www.36kr.com/p/200020.html
RELATED
---
0

COMMENT
---
---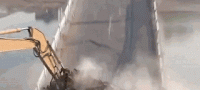 By sonic0002
After changing one line of code, everything doesn't feel good.