Technical Article => Mobile =>

Apple
In iOS6, no need to enter password for downloading free apps
---
In this coming autumn, Apple will release iOS6. User experience for downloading free apps or upgrading apps will be largely improved. Users are no longer required to enter password again when downloading free apps or upgrading downloaded apps(free or paid). This means that users only need to enter password when downloading paid apps.
In iOS5, users need to enter password when they download or upgrade apps.
In iOS6, if users want to download free apps, they only need to click the "Free" button on the right of the app description, the button then will change to "Install app", then by clicking the button again, the download and installation will begin. In order for users to be able to download multiple apps, it will not be redirected to the Home page after starting downloading and installing, the app will be downloaded at the background, so users can download other apps directly in the app store.
With above changes, do you think it's more convenient to download apps on iOS6?
Reference :
http://www.36kr.com/p/138415.html
RELATED
---
0

COMMENT
---
---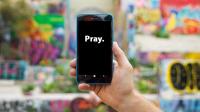 By sonic0002
With the restructuring of Windows Mobile recently, it reveals the death of Windows Phone. Windows Phone has fallen to just 3 percent market share worldwide, it's even lower than Java Mobile. The only we can do now is praying for Windows Phone. See market share of different mobile OSes here.&nbs