What do you think about Alibaba investing on Sina Weibo?
Alibaba makes a strategic investment on Sina Weibo, the two sides will jointly explore the power of social and mobile e-commerce. When the largest social media platform and largest electronic business platform in China meets together, there is a big space for imagination. Weibo is a social media platform, the future can become a social business platform, that is a real ecosystem. What do you think about this? Are you looking good about the investment of Alibaba on Sina Weibo?
0

ANSWER
---
No answers available. You can post your answer below.
POST ANSWER
---
Sorry! You need to login first to post answer.
OR
SUBSCRIBE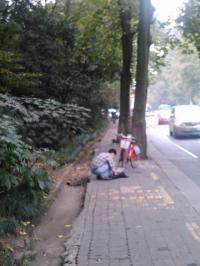 By sonic0002
A guy is working on some bug while he is riding a bike. He gets off the bike and stay aside the road and start to debug some production issue. So now you know how hard a programmer is working?