What will be the technology trend in 2013?
In 2012, we saw the release of iPhone 5, we saw the Windows 8 come to our life, many new products are changing our life. In 2013, what will be the trend of technology evolution? What new products will Apple, Microsoft, Google...bring us?
0

ANSWER
---
No answers available. You can post your answer below.
POST ANSWER
---
Sorry! You need to login first to post answer.
OR
SUBSCRIBE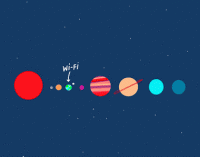 By sonic0002
Earth is the only home of human beings, at least for now. Why are people so dependent on Earth? The real reason is in the picture.