How to balance work and family?
Believe many people encounter the problem how to balance your work and family? This really is a hard to have both fish and bear's paw, requires considerable commitment and ongoing communication can be a good solution. Coordination of family and work require both spouses to have a good tacit understanding. How do you balance your work and family?
0

ANSWER
---
No answers available. You can post your answer below.
POST ANSWER
---
Sorry! You need to login first to post answer.
OR
SUBSCRIBE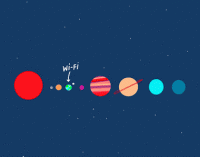 By sonic0002
Earth is the only home of human beings, at least for now. Why are people so dependent on Earth? The real reason is in the picture.