Why do e-commerce sites have promotions on Single's Day in China?
Singles Day, an unofficial holiday in China, first celebrated in Chinese universities to commemorate the single life. It is usually celebrated on November 11th every year. Because each 1 in 1111 just looks like a single person. In China, this day is special for those who are still singles. But does this day have any relationship with e-commerce site promotion? Why do e-commerce sites have big discount for their products in this day? Is this just an excuse for them to attract customers?
0

ANSWER
---
No answers available. You can post your answer below.
POST ANSWER
---
Sorry! You need to login first to post answer.
OR
SUBSCRIBE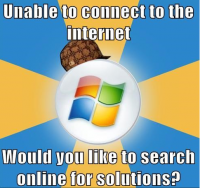 By sonic0002
When the Windows prompt you that "Unable to connect to the Internet, would you like to search online for solutions?". What would be your next reaction? Tell me. I promise I will not tell anyone else.