Is there a social media bubble?
Facebook shares plunge to new low as Zynga sees a raft of downgrades on a weak earnings report. Facebook shares for the first time fell below $20 per share on 2nd August. The lowest share price fell to $19.82, making a nearly $10 billion Facebook market value evaporation. Several other social networking stocks also suffered heavy losses, Zynga share price on Thursday fell to a new low of $2.70, its IPO price was $10; Groupon closed on Thursday at $6.38 per share its IPO price was $20. Is there a social media bubble? Will it burst soon?
0

ANSWER
---
No answers available. You can post your answer below.
POST ANSWER
---
Sorry! You need to login first to post answer.
OR
SUBSCRIBE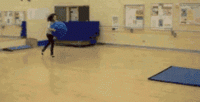 By sonic0002
Previously there is one picture which shows how git merge works, here is another one.