What's the future of Firefox OS?
Firefox OS is an open source operating system in development by Mozilla that aims to support HTML5 apps written using "open Web" technologies rather than platform-specific native APIs. The idea is essentially to have all user-accessible software running on the phone be a Web app that uses advanced HTML5 techniques and device APIs to access the phone's hardware directly via JavaScript. Firefox OS is set to hit the market in 2013 in Latin America and could be available in other places later. What do you think about the future of Firefox OS? Can it compete with iOS and Android?
1

ANSWER
---
POST ANSWER
---
Sorry! You need to login first to post answer.
OR
SUBSCRIBE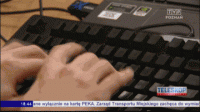 By sonic0002
A TV program visits one game company. The programmer doesn't want to showcase his programming skills to the world. So he did this. Can you write code like this?