What's the plan of Google?
In past few days, Google acquired three companies, they are KikScore, Meebo and Quickoffice. In such a short period, Google have three acquisitions. Will it continue to acquire other companies in following days? What's the plan of Google? Will the war of Office applications between Google and Microsoft heat up?
0

ANSWER
---
No answers available. You can post your answer below.
POST ANSWER
---
Sorry! You need to login first to post answer.
OR
SUBSCRIBE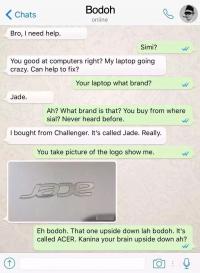 By sonic0002
The image is authorized to publish here by Sina Weibo user @雪狼湖行于世.