Microsoft embraces Linux. What's your opinion?
Microsoft CEO Steve Ballmer once said that Linux was a cancer.But now Microsoft embraces Linux and makes it a weapon on Windows Azure to compete with other cloud computing competitors such as Amazon. What do you think about its change of attitude? Do they have to do so?
0

ANSWER
---
No answers available. You can post your answer below.
POST ANSWER
---
Sorry! You need to login first to post answer.
OR
SUBSCRIBE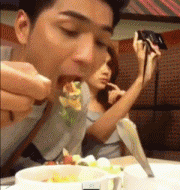 By sonic0002
A Thailand couple was having dinner, the girl was taking photoes of herself. You know waht happens in the end?