What's the purpose of Firefox Hello?
Mozilla has released a video conversation tool called Firefox Hello. This tool is integrated into Firefox and is based on WebRTC. It doesn't require any installation of third party software. At the moment only Firefox can be used to start a conversation, but any browser which supports WebRTC can join the conversation. What do you think the purpose of introducing Firefox Hello? Where can this be used most frequently?
About this project : https://www.mozilla.org/en-US/firefox/hello/
0

ANSWER
---
No answers available. You can post your answer below.
POST ANSWER
---
Sorry! You need to login first to post answer.
OR
SUBSCRIBE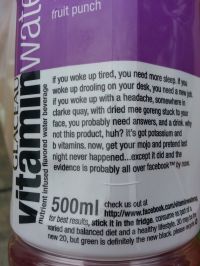 By sonic0002
If you woke up tired, you need more sleep. If you woke up drooling on your desk, you need a new job. If you woke up with a headache, somewhere in clarke quay, with dried mee goreng stuck to your face, you probably need answers, and a drink. Why not this product, huh? It's got potassium and b vitamin