What is an algorithm?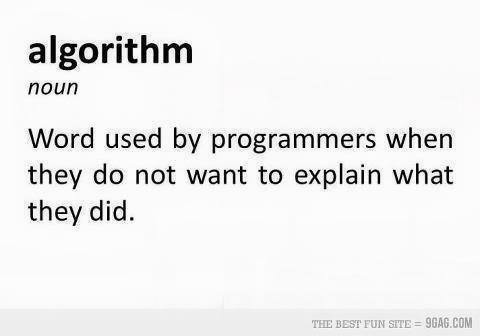 Do you know what is an algorithm? As a programmer, you have to know. Algorithms are word used by programmers when they do not want to explain what they did.
TOTAL
0

COMMENT
---
POST COMMENT
---
Sorry! You need to login first to post comment.
OR