Technical Article => Business =>

Google
Google.com is considered as partially dangerous by Google
---
Google has a service called Transparency Report which is to examine billions of URLs per day to identify dangerous pages which may trigger downloading of malicious software.
When you search a site, it will give the status of the site and also the safety details of the site if there are potential dangerous pages on the site.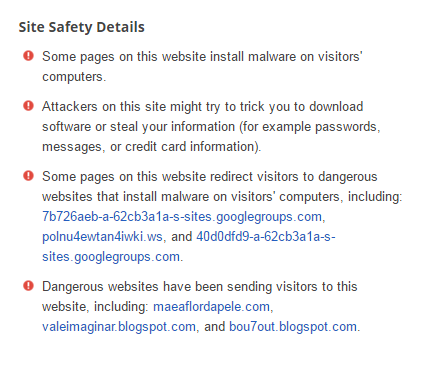 These details will help the site owners to identify the potential issues and fix them as early as possible,
Embarrassingly when searching for Google.com, it is considered as a partially dangerous site because some pages contain malicious software.

So how Google will fix this? Is there real problem on Google.com or there is problem with its design of this system?
RELATED
---
0

COMMENT
---
---